Info
The CMR Client Developer Forum was retired in early 2021. Topics/discussions are archived below for reference. To ask questions, make suggestions or discuss CMR capabilities please reach out to the CMR team through Slack or email:
See the CMR Client Partner User Guide for a general guide to developing a client utilizing the CMR Search API.
See the CMR Data Partner User Guide for a general guide to utilizing the CMR Ingest API as a data partner.
...
Column
Panel
| | |
| --- | --- |
| borderColor | #ccc |
| titleBGColor | #F7D6C1 |
| borderStyle | dashed |
| height | 300px |
...
...
Quick Links
Release Notes
Coming Soon
Section
Column
CMR Roadmap
The following chart provides a rough status on the progress and plans of the CMR development team.  Items on the right are not in priority order, but represent the list of topics being considered.  Feel free to comment in the forum if you have your favorite topic that you'd like to see us work next.  We hope to add voting to this page soon!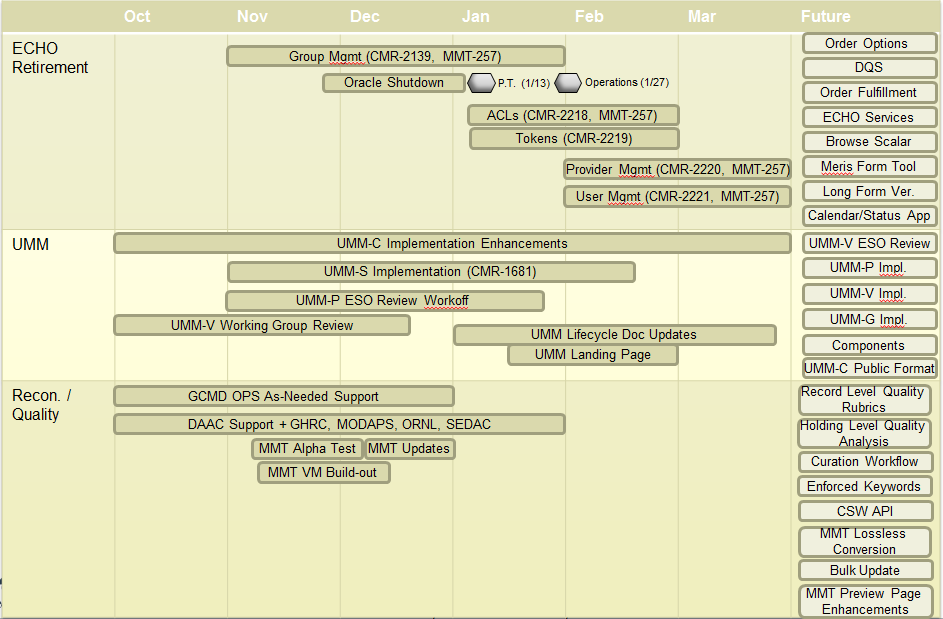 Image Removed
Image Removed
...